Organic farming requires you to be on top of your game. That's true whether you're making the transition or already growing organic acres.
Your success demands a high degree of focus, field by field, day in and day out. You have to make detailed plans and manage a variety of real-time decisions.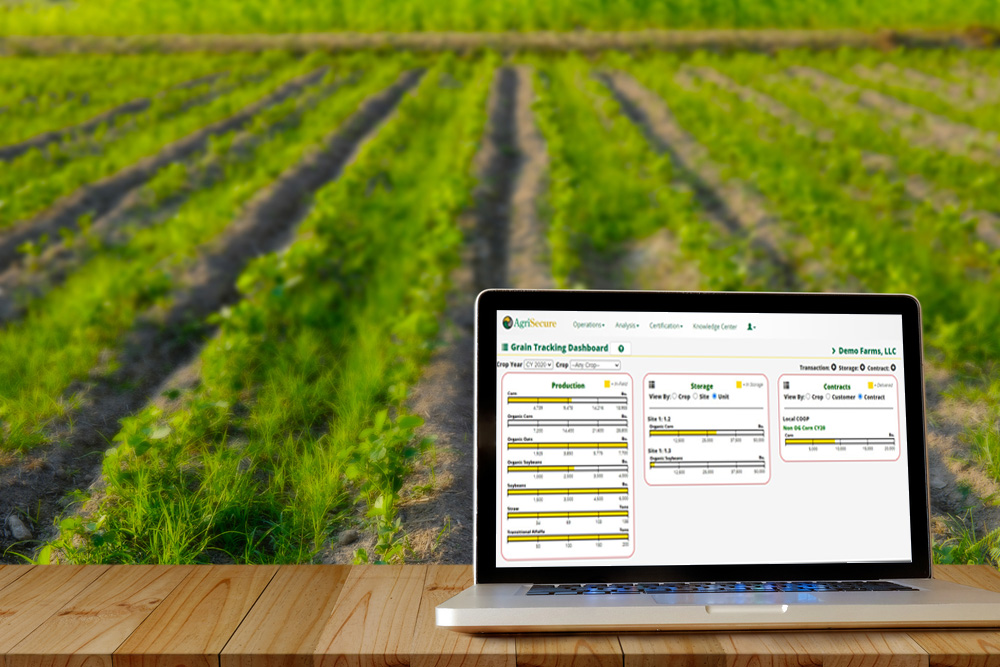 Bring it all together with the AgriSecure MyFarm platform, a proven organic farm management planning tool
The AgriSecure MyFarm platform gives you the powerful planning, execution, tracking, and analysis tools you need to succeed. You will rely on it during transition. And it's invaluable for realizing the economic potential of your full-fledged organic operation.
Sure, there's other farm management tools out there. But the MyFarm platform is the only one specifically designed by organic farmers for organic farmers. The easy-to-use, cloud-based app makes it easy to reduce the risk of non-compliance and take control of your operation and profits. Schedule a demo today!
When you have the tools you need to execute your plan, like smartphone-enabled real-time activity tracking, you have the confidence. You know you're capturing the insights necessary for success today and in the future. Connect with the organic farming experts at AgriSecure today to get going and start growing.
The power of MyFarm for your organic crop plans
Crop rotations, crop plans, and execution are the most critical components of your success in the short term and the years to come.
And you can keep track of it all in the MyFarm farm management tool. MyFarm enables you to make smart choices because your data is always at your fingertips. Using the tool, you can plan this year's crop and make adjustments throughout the growing season. In addition, MyFarm makes it easy to review your historical records so you can make informed decisions that improve your profits.
To optimize your crop rotation plan and organic production, we can connect you with an Account Executive or affiliated independent organic consultant to provide guidance for your choice of organic crops, seeds, inputs, and weed management plan. Again, this will all be captured in MyFarm so can refer back to it at any time.