Published On:

July 25, 2019

Author:

Steve Sinkula
Chuck Thompson was tired of living hand-to-mouth.
Like many farmers, he grew up on a traditional, corn-and-soybean operation in Humboldt, Iowa, and returned to it after college. Today, he and his brother farm with their father, making them the fourth generation of the family farm.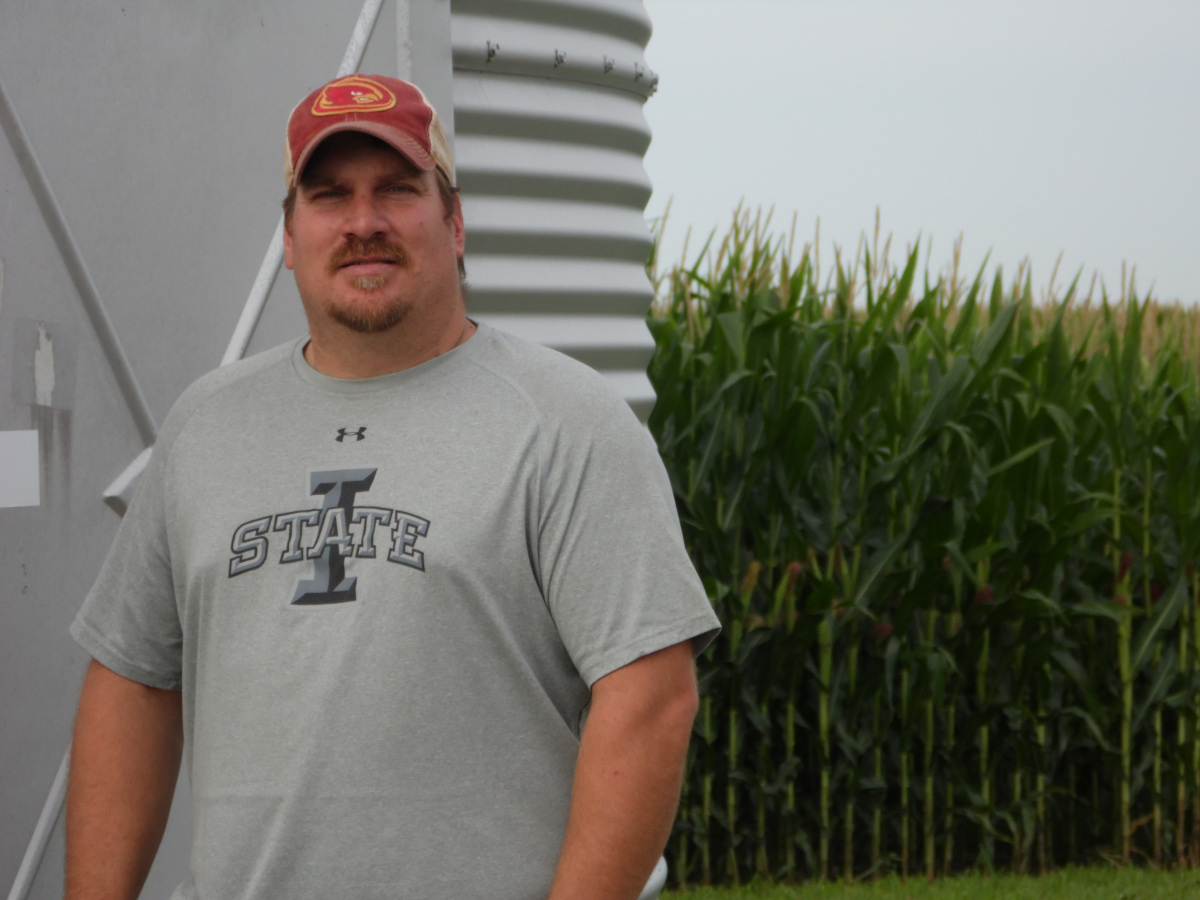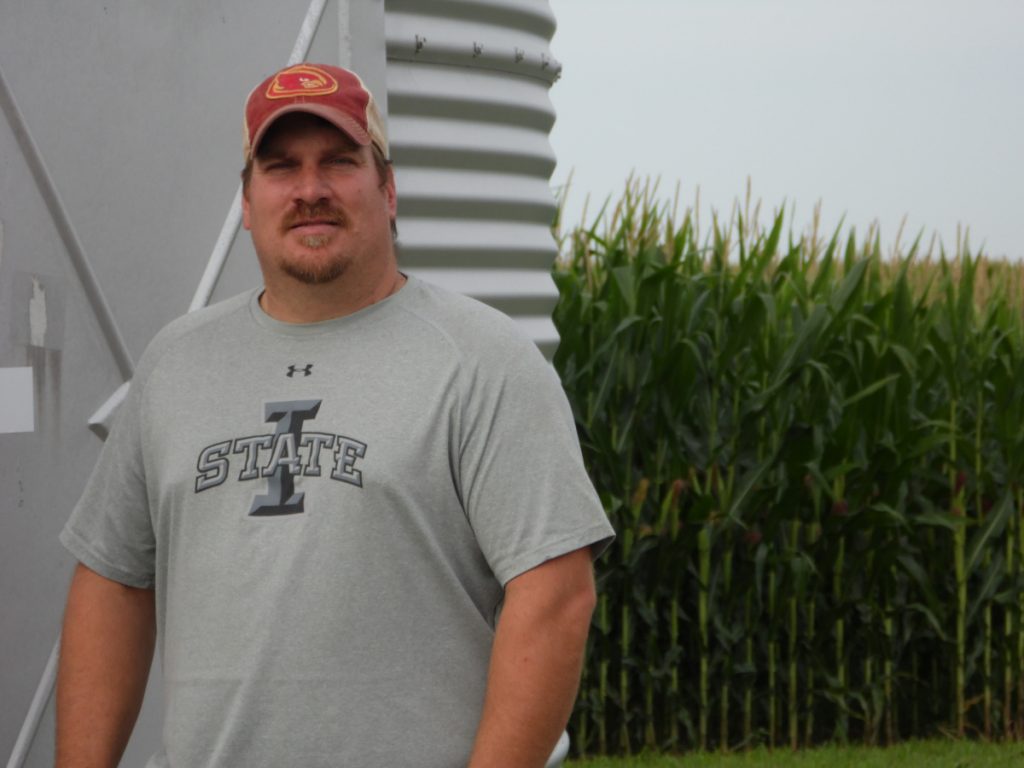 But in the last decade, the Thompsons have struggled to make enough money off of farming. In the last 5 years, they got rid of the 5,000 hogs they were raising per year because it no longer made economic sense. They also started a mobile grain vacuuming service, which Chuck says has financially supported their 2,000 acres of corn and soybeans.
"Our row crops in the last 10 years have had some ups and downs, but they haven't been enough to support our three families, so we had to go off the farm," Chuck says.
Year after year they've expected things to improve, but still found they were just getting by. After talking to their dad about it one evening, who recalled living hand-to-mouth when he was a young farmer, the brothers asked themselves: If nothing has changed in 45 years, why do we expect next year is going to be better?
They realized that unless they made a change, their financial situation would stay the same. So they decided to look into organic farming.
High-profit potential with organic premiums
Chuck started by talking to some organic farmers and doing his homework on what they needed to succeed. He learned they needed well-tiled fields and a source for manure, both of which they had. The Thompsons' also had a landlord that was on board with the idea.
Those three factors combined with the potential to make significantly more money gave them the confidence to move forward. With the support of AgriSecure, they're now in their second year of transitioning 600 acres.
So far the transition has been mostly positive, Chuck says, noting that their yields were really good the first year. While they haven't sold any crops yet, Chuck is conservatively estimating they'll make approximately 50% more profit per row-crop acre once they're done transitioning. But on paper, that number may be even higher.
"From the proof I've seen so far, there's no difference in yield between organic and conventional crops, and the price of conventional corn is around $4 while the price of organic corn is $8.50 to $9," Chuck says. "So it's 100% better in profit and about the same yield."
He adds that other organic farmers have told him that after 4 or 5 years they'll likely see higher yields due to improved soil health from the system.
Changing perceptions and dealing with weeds
But the experience isn't without its stresses and surprises — some of which don't have to do with organic farming itself. Chuck says the biggest surprise from this experience is the perception other farmers have of him. While everyone is friendly, he feels they're treating him a little different, especially since he's one of the only organic farmers in the county.
"They're all watching. They all worry. The first thing everybody brings up is what happens when the prices drop because the market is overflooded," Chuck says. "I can give them tons and tons of information that I've found myself, that shows actually how hungry the nation is for organic."
He's hoping in that in 5 to 7 years he'll be proof that organic is the path to follow.
The biggest stress he's encountered has been weed management, but so far they've been able to keep their fields relatively clean.
The Thompsons' weed management strategy is evolving. In their first year, they were strictly mechanical, taking care of every weed by machine or hand.
"But with the help of AgriSecure, we're able to give other ideas that we didn't even realize were available," Chuck says, which includes cover cropping and diversifying their rotation. This year they added oats to their rotation and will seed a second crop after harvesting them.
Improving soil health outweighs economic benefits
In fact, while the financial benefits were the main factor for getting into organic, Chuck believes the improvement in soil health from diversifying their rotation and eliminating chemicals will provide an even greater return for the farm in the long run.
"I think organic is the way of the future," he says. "I think it's better all the way around. It's better for the soil, it's better for the environment. Yes, the economic part is huge, but it's the other benefits are starting to outweigh the economics now."
The Thompsons are so confident in the future of organic, they'll be transitioning another 250 acres next year.
"We're looking at expanding already and we haven't even sold one organic crop yet," Chuck says. "We see that the future is bright in this. We see that this is an avenue for us to explore, that's going to help us help our families, so I think we're going to try and keep growing a little bit bigger and bigger. Grow slowly, but still keep growing, not just stop."
Chuck's tips: educate yourself and find a partner
For farmers who are interested in organic farming, Chuck recommends they do their own research on it. He says that while he and other organic farmers can provide information, it's not until you do the research yourself that it sinks in how much the world is demanding this.
"The research alone is just astounding," he says. "It's not just a fad, it's the wave of the future."
He also advises farmers to align themselves with a partner like AgriSecure that not only has the information on organic farming but has first-hand experience with it. He says, "Aligning yourself with the right partner makes a big difference."
Get in the know
Our newsletter, it's a quick read. You'll get industry news plus all the latest organic insights. Who doesn't want that?